Before converting a 17-month extension of STEM OPT that is in Requested or Pending status, a DSO must receive a completed Form I-983 from the student.
Students with requested or pending 17-month STEM OPT are required to complete the Form I-983.
To convert the recommendation from a 17-month extension to a 24-month extension:
1. Navigate to the Student Information page.
2. Click OPT Request under the Employment/Training section of the Actions menu. TheOPT Employment page opens.
3. Click the RFE button. The OPT STEM Extension RFE window opens.
Note: The RFE button displays only if the STEM extension is in Requested or Pending status as of May 13, 2016.

4. Click either Cancel or Submit:
Cancel: Returns the user to the OPT Employment page without converting the recommendation.
Submit: Converts the recommendation and returns the user to the OPT Employment page.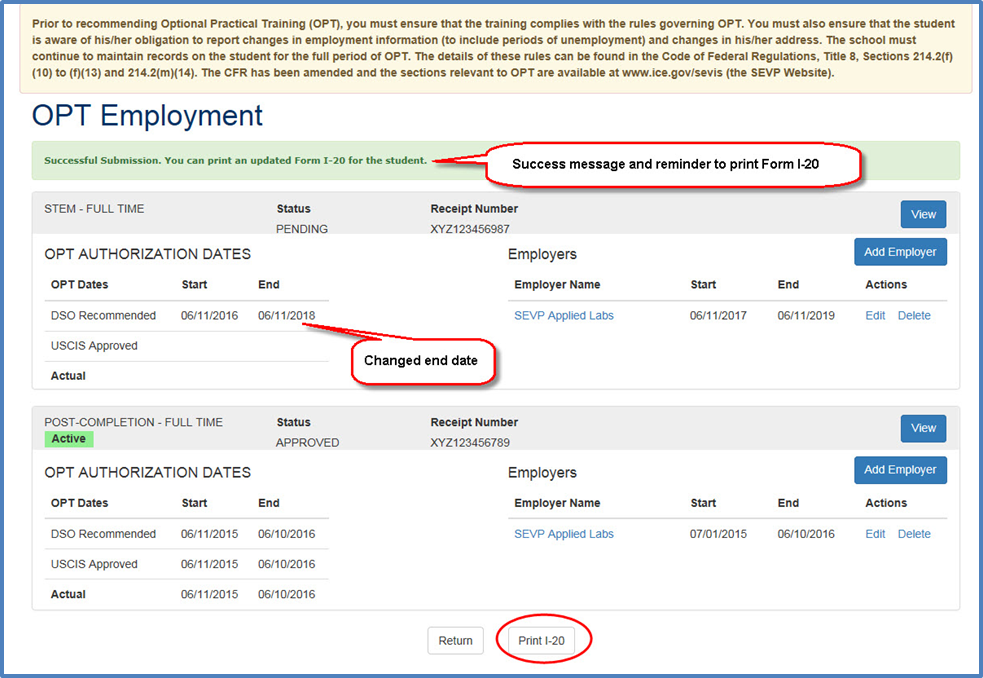 5. Click Print I-20.
Note:
STEM OPT End Date changes in the Form I-20's Employment Information section.
SEVIS Event History displays the DSO's attestation.